We got some good battles going on so far. Here's the 3rd Battle in the Dim Sum Wars. Vote below for your favorite. May the best Dim Sum win. (VOTING NOW CLOSED, see results below. Semi-finals voting begins 2/12/13)
You can still vote for Battle #1 Har Gow vs. Shu Mai and Battle #2 Char Siu Bao vs. Char Siu Bao. Invite others to take part in this epic batt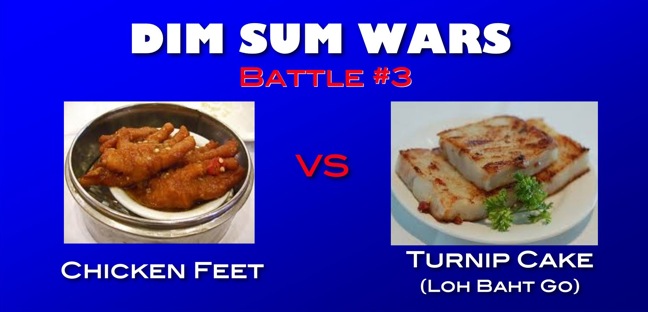 BATTLE #3 WINNER IS CHICKEN FEET Next up for Chicken Feet is a Semi-Final battle with Har Gow.